Regular price
Sale price
£11.99
Unit price
per
Special Offer
Sold Out
Share
'Plot Twist' is inspired by the fresh start of a new story, whether it be in a book or your own journey. Great for a Graduation Gift or new job! The fragrance is a fresh blend of orange and basil with notes of amber. These hand poured candles have a special soy wax blend which ensures that the scent will last the entire burn. By using soy wax we are giving you a better candle and using a sustainable and renewable resource that is made in the USA. We use natural cotton wicks in all our soy candles as well.
4 ounce

25 hours of burn time

Soy wax

Cotton wick

Made in United States
Weight: 113.4 g (4 oz)
Eco-friendly information
Packaging: Recyclable

Product Materials: Vegan

Production: Sustainably sourced
IMPORTANT INFORMATION
Candle safety tips from Fly Paper Products

Burning a candle is easy. Luckily, so is following proper candle care and safety guidelines. Extend the life of your favourite candles, prevent unsightly soot and tunneling, and burn candles like a pro by following these simple tips:
Always trim the wick and check for debris.
Before you light a candle, always trim the wick to ¼ inch and remove any debris left in the wax pool such as wick trimmings or matches. Any debris will add more fuel to the candle than it's designed to handle. Too much fuel can cause the flame to unexpectedly flare up or even start a small fire near the candle flame. Wicks that are left long or crooked can cause uneven burning, dripping, flaring and sooting. Trimming wicks will help prolong the life of your candle. Your candles will burn up to 25% longer if you trim the wick every couple of hours.
Get it right the first time.
Just like the first cut is the deepest, that first burn is the most important. Candles should burn one hour for every 1 inch in diameter of the actual candle size. For example, a candle that is 2 inches across should burn for 2 hours. If a candle is not burned for long enough to allow the wax to liquefy or to melt from edge to edge of the container, it will create a "memory ring." Once a candle has a "memory ring," it will continue to tunnel for the life of the candle.  
Don't keep candles burning for longer than indicated on the manufacturer's instructions.
Burning a candle for too long will cause carbon to collect on the wick, leading it to "mushroom." The wick will then become unstable and produce a dangerously large flame. Plus, your candle will start to smoke and release soot. Avoid this by always following the manufacturer's instructions. In general, it is recommended that candles do not burn for longer than four hours and cool for at least two hours before relighting.
Don't burn a candle all the way down. 
For a margin of safety, discontinue burning a candle when 1/2 inch remains in the container or 2 inches if using a pillar candle. When there is little wax left, the heat can transfer to the vessel, making it very hot AND dangerous!
Keep the flame away from moving air.
When burning a candle, avoid proximity to fans, air conditioners, open windows, or crowded areas with people walking back and forth. Moving air can disturb the flame, resulting in those pesky black marks on the glass.
Store your candles properly.
Store candles in a cool, dark and dry place with the lid on to keep them clean of dust and debris, and to help protect the wax and fragrance. Highly fragrant candles have a life span of 6 to 12 months, depending on the scent. If you enjoy fragranced candles, then use and replace them often to avoid deterioration in appearance and performance.
View full details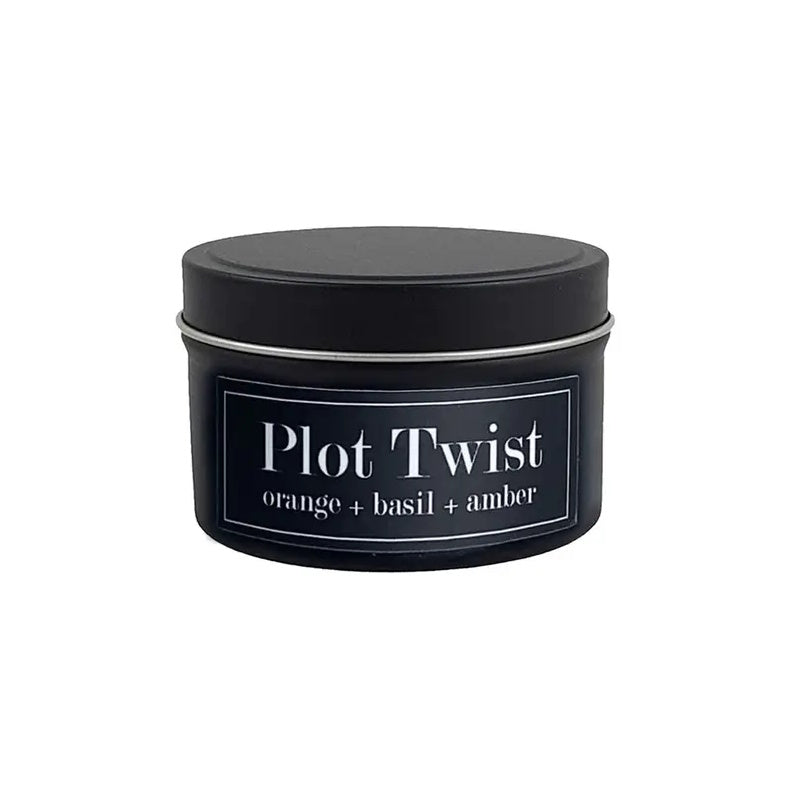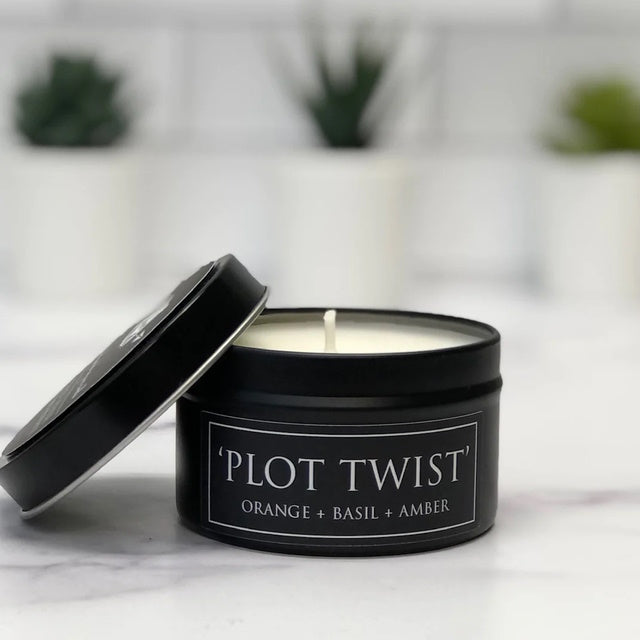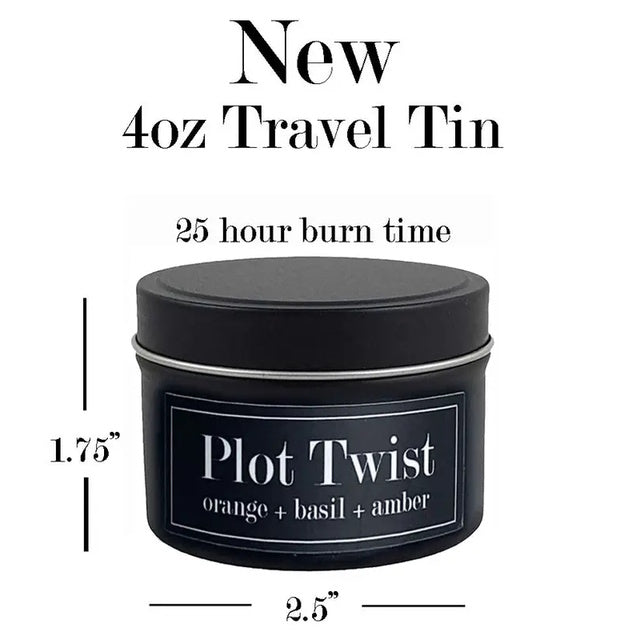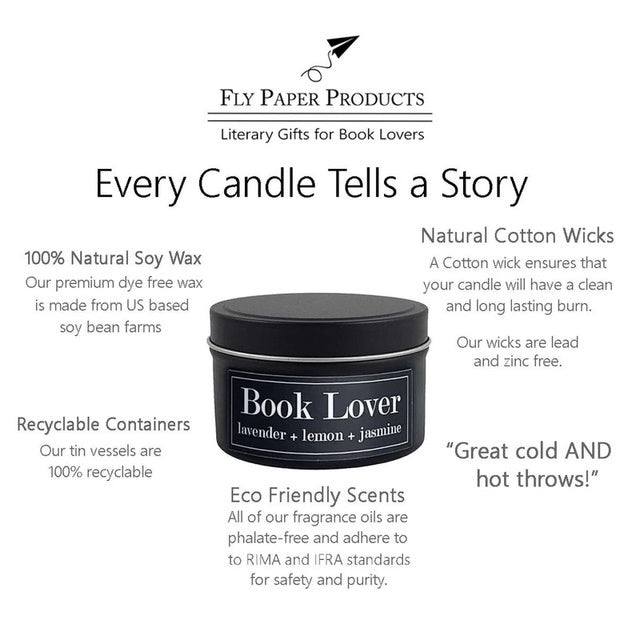 Important Information
Shipping & Packaging

We aim to process and ship orders within one working day.

UK orders over £30 will be shipped FREE via Royal Mail Tracked 48.

Shipping for UK orders under £30 starts at just £1.50.

Shipping upgrades are available.

All of our packaging is eco-friendly. In order to do our bit for the environment we may, on occasion, reuse packaging.

To save paper, we do not automatically include invoices with orders. If you would like one to be included, please leave a note at checkout or contact us via email as soon as possible.
Same-Day Local Delivery

Same-Day Delivery (before 5pm) is available Monday to Friday to addresses within the following postal codes:

​CH41-CH49, CH60-CH63

To qualify for Free Same-Day Delivery, orders must be placed before 12pm. Orders placed after this time will be delivered the following working day. Weekend orders will be delivered on Mondays. Same-Day Delivery does not apply to bank holidays.
Returns & Refunds

We hope you will be happy with your purchase, but if, for any reason, you wish to return an item (excluding personalised items), please contact us at hello@theliterarygiftshop.co.uk within 30 days of receipt. Unfortunately, we cannot process requests after this time. Goods must be returned in an unused, unopened, undamaged and resalable condition. The postage costs for returning the goods will be your responsibility. We recommend using a trackable service to return your goods as we cannot be held responsible should they be lost in transit.